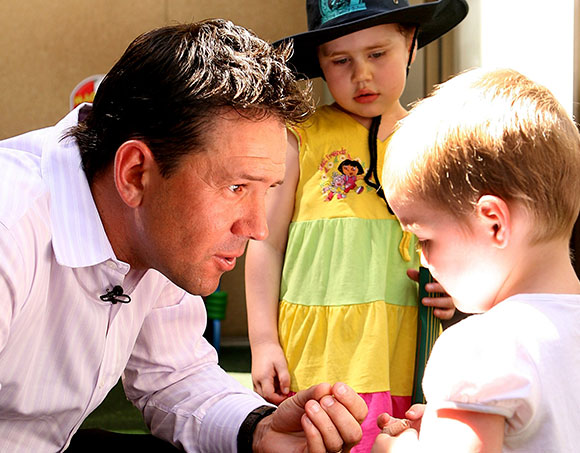 A series of Tasmania-specific grants have been awarded across the broad spectrum of health care, but all share commonality in that they will support Tasmanians suffering from cancer.
The following commitments have been made possible through a combination of the transfer of funds from the Jim Bacon Foundation in 2013 and fundraising from Ricky's Biggest Game of Cricket held in Launceston in January 2017 .
Spurr Wing
Funding for Spurr Wing in Launceston to help provide accommodation for patients and families of patients attending the Launceston General Hospital. Spurr Wing is a 'home away from home' for patients and families of patients attending the hospital. It caters for:
Country patients receiving daily treatments and requiring overnight accommodation
Parents of children that are inpatients; and
Those immediate country family members of inpatients
Hospice Support Volunteers
Financial support for the Hospice Support Volunteers organisations in the South, North West and North of Tasmania who each provide emotional, social and practical support to people affected by terminal illness.