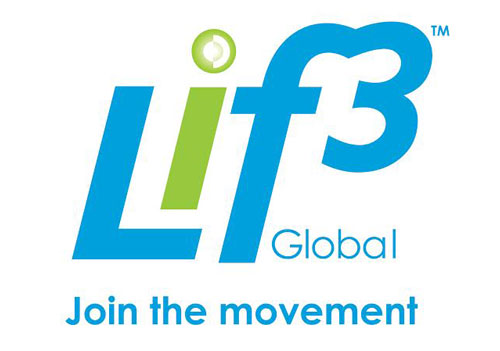 The Ponting Foundation is delighted to announce an exciting new partnership with Lif3 Global.
Lif3 Global has committed to a long term partnership with the Ponting Foundation that will see $1 from the sale of every Lif3 Smartchip donated to the Foundation to support cancer research projects.
The recently launched Lif3 Smartchip is a simple, affordable and practical solution that reduces mobile phone radiation exposure – with minimal impact on signal.
In announcing the partnership, Ricky Ponting outlined why the relationship is important for the Ponting Foundation:
"Being involved with Lif3 is an incredible opportunity for the Ponting Foundation. A product that helps reduce exposure to radiation from mobile phones is perfectly aligned with the Foundation's aim of making a difference for future generations of young Australians.
Not only is the Lif3 Smartchip a product that can make a difference in its own right, our partnership will support vital research by the Children's Cancer Institute of Australia.
One hundred percent of funds raised by Lif3 Global in partnership with the Ponting Foundation will be used to accelerate CCIA research programs to improve the survival rates of young Australians diagnosed with cancer."
Lif3 co-founder and CEO, Don Small is pleased to have found a charity that matches his personal and corporate passion for providing a solution for mobile phone radiation and creating a new revenue steam to assist research into cancer:
"At Lif3 we're excited about helping people to live healthier, happier and safer lives. Working with Ricky and the Ponting Foundation to provide funding for important cancer research is an incredibly satisfying consequence of being associated with the Lif3 Smartchip"
"I'm really looking forward to working with the team at the Ponting Foundation. They have a great track record in helping those who need it most and Lif3 is fully committed to their aims."
For further information on Lif3 and the Lif3 Smartchip, please visit www.chooselif3.com