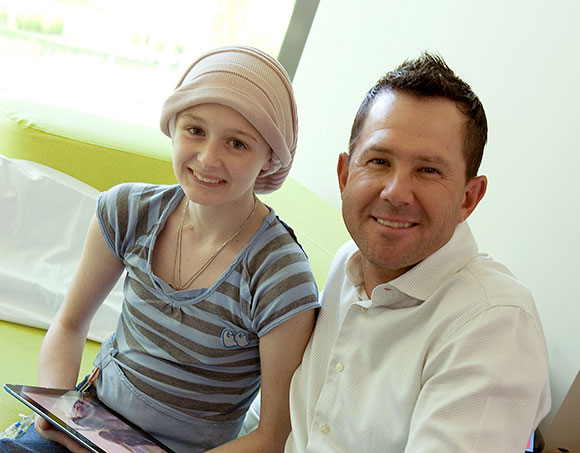 From 2010 to 2013 the Ponting Foundation worked closely with the Tasmanian State Government and the David Collins Leukaemia Foundation to support programs that assist every Tasmanian child with cancer and their families.
Tasmanian children with cancer encounter unique treatment and recovery issues that add further complexity and strain to an already difficult time. These include the need to seek treatment in Sydney or Melbourne which often dislocates affected families at the very time they need to be together.
With the Ponting Foundation's support, key areas have been identified to assist in upskilling local medical professionals (surgeons and nurses), increasing the number of staff dedicated to children's cancer in Tasmania and providing improved medical equipment to both the Royal Hobart and Launceston General hospitals.
A total of $500,000 was distributed by the Foundation to Tasmanian-specific programs over a three year term.