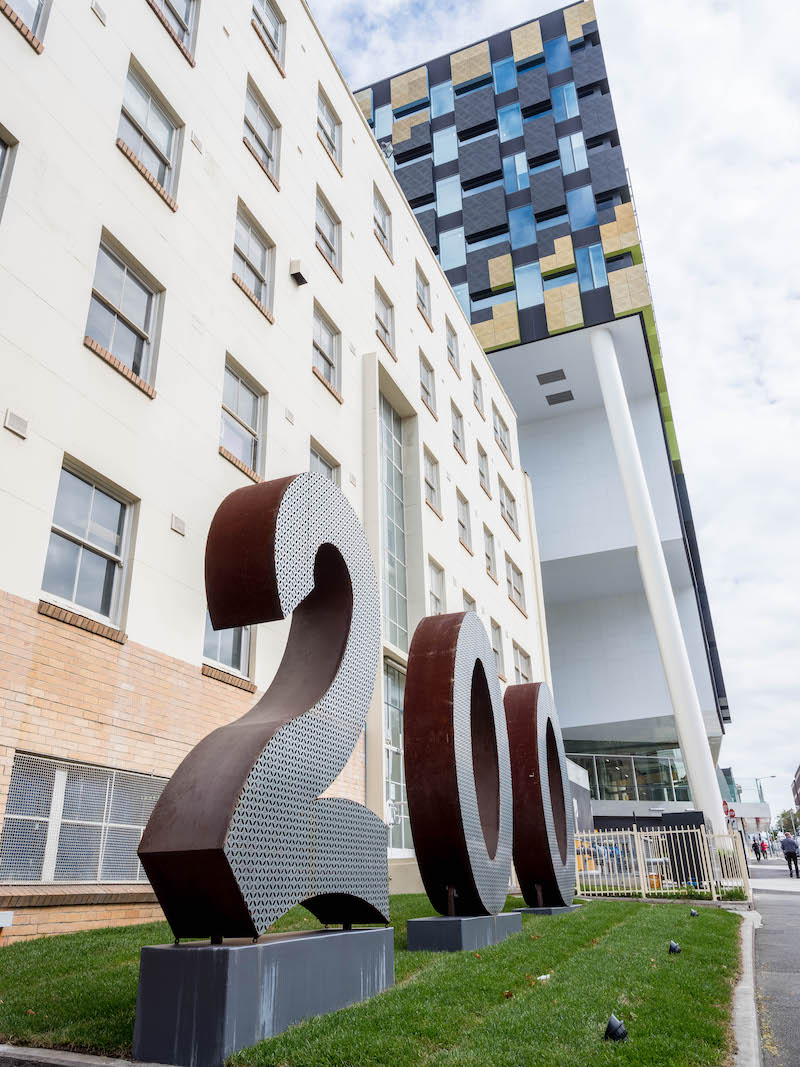 Ponting Foundation has announced $50,000 in new funding for Tasmanian cancer services. Two projects have been selected for support from a series of worthwhile applications from across Tasmania.
Royal Hobart Hospital has been granted $20,000 to part-fund a 12-month trial of an alternate model of care for Tasmanians who currently rely on interstate facilities to provide the more complex/specialized aspects of care for children, adolescents and young adults living with cancer.
The new model has been developed with the support of the Royal Children's Hospital and will place the Tasmanian paediatric and adolescent and young adult oncologist at the forefront of care for all Tasmanian children and adolescents with cancer, no matter where their treatment is being undertaken.
The funding for this project has been made available by the Ponting Foundation from funds raised at the 'Ricky's Biggest Game of Cricket' event held in Launceston in January 2017. The funds raised were matched dollar for dollar by the Tasmanian State government and have now been fully expended on Tasmanian-based cancer health projects.
In acknowledging the funding support, Associate Professor John Heath, Staff Specialist – Paediatric Oncology said:
"I am very excited to be given this opportunity to improve our support for children and families dealing with cancer, particularly those who are forced to spend significant time away from home. I hope we can demonstrate this new model of care imparts a positive impact on their cancer journey, and ultimately improves health outcomes."
Fight Cancer Foundation has been provided a grant for $30,000 to continue the Ponting Foundation Accommodation Fund at John Opie House. The foundation provides seriously ill regional Tasmanians with high quality, low cost accommodation at John Opie House, when travelling to Hobart to receive medical treatment.
The funding for this grant has been made available by the Ponting Foundation as part of its commitment to administer funds previously held by the Jim Bacon Foundation.
Eric Wright, Managing Director of Fight Cancer Foundation thanked the Ponting Foundation for its support:
"The Ponting Foundation Accommodation Fund has injected $110,000 into John Opie House since 2016. Each year, with the support of the Ponting Foundation, we are able to assist over 300 regional Tasmanian families in need of emergency accommodation while seeking treatment at Hobart hospitals. We are extremely grateful for the Ponting Foundation's support, enabling us to meet this critical community need"
The Ponting Foundation was formed in 2008 to help young Australians and their families beat cancer. Co-founder, Ricky Ponting expressed his gratitude in being able to give back to his home state.
"Our long-standing partnership with the Tasmanian Government has allowed the Ponting Foundation to grow its support of health projects in Tasmania.
Over the past 12 years the Foundation has provided almost one million dollars to Tasmania-specific projects, reinforcing our commitment to making a significant difference to the lives of cancer patients and their families in Tasmania."